Personnel
Ovidio Salazar
Director/Producer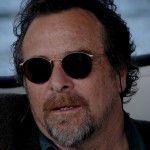 A native of California, Ovidio Salazar has been involved in documentary films for    twenty years. After studying Theatre and Performance Art in Los Angeles and New  York, his interest in Sufism took him to Europe and the Middle East. He studied  Arabic and Islamic Studies in England and Egypt. For two years he produced the  BBC series "Faces of Islam", and has filmed the Hajj pilgrimage to Mecca on  several occasions.
2012 : Between Two Worlds
2011 : Circling the House of God: A Pilgrimage to Mecca with Shaykh Abu Bakr Siraj ad-Din (Dr. Martin                Lings)
2009 : The Veil
2008 : The Greatest Journey IMAX (Mecca Sequence)
2007 : King Abdullah
2006 : Circling the House of God
2004 : Al-Ghazali: The Alchemist of Happiness
2002 : Hajj – Journey of a Lifetime
2000 : The Furthest Mosque
2000 : Faces of Islam – Series for BBC
1997 : Creatures Fantastic BBC/Discovery Channel
1996 : In Search of Da Cat
Yasin Salazar
Producer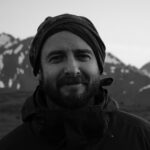 Graduated from the School of Oriental and African Studies in 2002 in Islamic  History, and has since been working in television, documentary film and feature film.
2012 : Between Two Worlds
2011 : Circling the House of God: A Pilgrimage to Mecca with Shaykh Abu Bakr Siraj ad-Din (Dr. Martin Lings)
2009 : Hajj (OPUS)
2008 : Journey to Mecca IMAX (Lead Researcher)
2007 : The Blessed Tree (Producer )
2006 : Spirit of Wood: Traditional Culture in the Heart of Malaysia (Producer)
2003-2004 : Al-Ghazali: The Alchemist of Happiness (Production Assistant )