Noor: The Princess Spy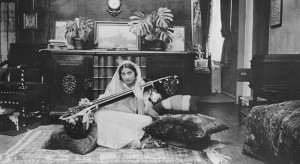 Noor: The Princess Spy is the tragic and remarkable story of Noor Inayat Khan: Sufi, pacifist, princess, and the most unlikely secret agent of the Second World War…
An Indian Princess who grew up within the Sufi tradition, Noor was a committed pacifist with a 'fanatical devotion to the Truth.' Born to an American heiress and Indian Sufi Mystic, Noor, 'a vague, dreamy creature' grew up on the outskirts of Paris writing fairy tales while training to be a musician.  After the premature death of her father left her mother crippled with grief, the then 12 year old Noor took on the responsibility of matriarch for her mother and siblings.  When the Nazis invaded France, the family barely made it out alive, securing passage on the last evacuee boat to England.
Despite Noor's pacifism, she was appalled by the Nazis and in her determination to assist the Allies against the advancing Germans she enlisted in the Women's Auxiliary Air Force (WAAF).  Not long after she began training as a wireless operator, her exceptional talent for signals brought her to the attention of Vera Atkins and Maurice Buckmaster at the Special Operations Executive (SOE), a specialist force set up to disrupt the Nazi war machine from behind enemy lines.
At first Noor is considered by her superiors to be too clumsy, emotional and impulsive to be a successful secret agent. Many also believed her inability to lie was a dangerous liability and in short that she was a completely inappropriate candidate for the SOE.  However it was also abundantly clear that Noor, a perfect French speaker, was also the best wireless operator in her class.  With the average life expectancy of wireless operators considered to be less than 6 weeks long, dependable agents in Paris were thin on the ground and as the situation became more desperate they decided to take a chance.  In June 1943, a week short of completing a fundamental security course, Noor became the first female wireless operator sent into France.
Almost immediately Noor is recalled to London amidst fears of a traitor in the group but she refuses, determined to fulfil her duty.  For over 3 months Noor evaded the Gestapo, constantly changing location and her appearance, before being betrayed by the jealous lover of a resistance colleague.
Noor was sent to a prison camp in Germany. Here she was tortured, starved, humiliated and beaten for nearly a year yet since her principles did not allow her to lie, in contrast to all the other prisoners she remained silent. Along with three other women agents, Princess Noor was later transferred to Dachau. It is here, on the 12th of September 1944 that Princess Noor is executed by the SS.  Her last word to her captors is 'Liberté'.