Between Two Worlds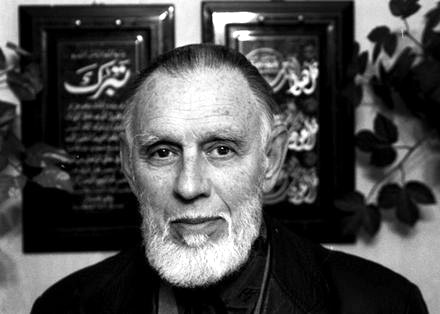 In Sweden, a country as far from the lands of Islam as one could imagine, there is a surprising story that confounds people's comfortable prejudices, expectations and easily held preconceptions. Rather than the usual narrative of the 'unwashed masses' arriving in ships from the east, there is a different tale: a story of a distinguished elite of intellectuals, establishment figures, artists and philosophers who converted to Islam. From somewhere as distant as Scandinavia, they found their spiritual home in Islam. They lived and died as Muslims, unknown to most. They lived rich, fruitful lives of service, study and accomplishment.
One such convert was Mohammed Knut Bernstrom. A career diplomat for the Swedish government, Bernstrom spent the later years of his life devoted to his religion whilst also producing his much admired Swedish interpretation of the Koran, "Koranens Budskap".
Bernstrom, a lifelong seeker of Truth, was born a Lutheran but converted early on to Catholicism.  However, he became dissatisfied with Catholicism after a 1964 Vatican decree declared it no longer necessary to use Latin as the sole liturgical language.   This decision, he felt, was a corruption of the religion and ultimately challenged the validity of his faith  and led him to continue his search for Truth elsewhere.  After a spell as the Swedish Ambassador to Morocco, it wasn't long before Bernstrom realised his place was to be found in Islam.
Our film is a celebration of Bernstrom's unique achievement and commitment to his faith told through the eyes of his friends, family and colleagues.  What remains is a sincere portrait of a man who found a genuine truth and purpose through his religion and felt duty bound to make a contribution to it in return.  'Koranens Budskap', is now the most widely read interpretation of the Koran in Sweden and provides an incomparable reference point for both Swedish Muslims and Non-Muslims committed to furthering their understanding and appreciation of Islam.
This project will be completed in 2011.