Genius of Baghdad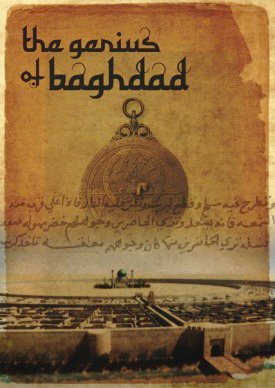 The Genius of Baghdad tells the story of perhaps the most influential city of the Islamic Golden Age. Set during the era of the Abbasid Caliphate, the film centres around the great 'House of Wisdom', a corner stone of one of the most influential periods of scientific discovery known to man.
Though initially conceived as a great library by Caliph al-Mansur, 'The House', under the watchful eye of Caliph al Ma'mun grew into an unparalleled centre of scholarly excellence, and became a beacon for intellectuals of all faiths and nationalities to study, discuss and learn from each other.
While the west languished in the dark ages, prominent scholars and scientists such as Muhammad ibn Mūsā al-Khwārizmī, Sahl ibn Haroun and Yaqub ibn Ishaq al-Kindi were reimagining the world and building the foundations of modern day science and technology. Drawing on the work of the Greeks, Romans, Indians and Chinese, which had recently been translated for the first time into Arabic, their discoveries have proved fundamental in the disciplines of amongst others, maths, medicine and astrology.
Follow the journey from the building of Baghdad and the great 'House of Wisdom'; to the construction of the first paper mills; to the nomination of al-Khwarizmi to the post of 'royal astronomer' by the Caliph al-Mamun; to the construction of the first hospital in Baghdad, and finally to the eventual fall and destruction of the city at the hands of the Mongols.
A co-production with Paris based Mosaique Films and commissioned by ARTE the Franco-German Broadcaster, this film is due to be completed in 2011.

The Genius of Baghdad – Trailer